About J & M Termite Control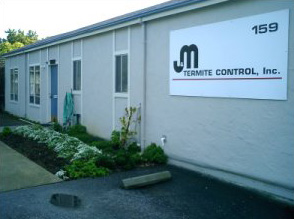 J & M Termite Control is dedicated to meeting all of your termite and wood pest control needs with effective, industry proven termite control techniques. Whether you're selling a house, buying a home, or conducting routine maintenance on your existing home or business, J & M Termite Control is the right choice for you.
For more than 40 years, we have been in the business of providing quality termite inspection, eradication and repair services. Our coverage area ranges form North San Jose to Redwood City. J & M spends very little on marketing, and instead relies upon our strong reputation and word of mouth: referrals from real estate agents and homeowners who are pleased with our performance.
Call today for information on scheduling an inspection.
Areas Serve: Santa Clara, Alameda County and San Mateo County